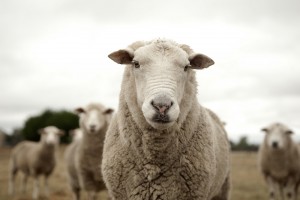 The treatment of ewes pre lambing with long acting drench products can be very beneficial to both the ewes & lambs body weight at weaning.  However, it is the most risky thing you ever do in regards to developing drench resistance on your farm.  This is a decision that should never be undertaken without professional advice on the product to use, which stock to drench, grazing management over lambing and in fact whether to drench at all.
Pre-lamb drenching of the ewes is often done at the same time as their pre-lamb 5 in 1 vaccine booster.  Be aware that Nilvax and combination drenches are not a good mix as both contain Levamisole and toxicity may result.  If feeding brassica in late pregnancy then iodine supplementation should be considered to prevent goiter.
We will be contacting our sheep farmers to arrange a meeting on farm to discuss these and other issues.  If we have not contacted you feel free to give us a ring.  The responsible management of long acting drenches is something that we take very seriously.