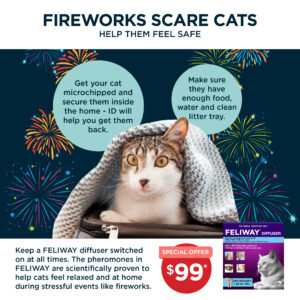 FELIWAY DIFFUSER COMPLETE SET  – SPECIAL PRICE $99 – (While Stocks Last)
The Feliway diffuser helps you nurture your relationship with your cat/s, by creating a loving environment for them.
When a cat feels happy and safe in its environment, it deposits pheromone (scent) marks. These marks are reassuring for your cat; leaving them feeling at ease. Scientific studies have shown that using Feliway keeps the cat around in the home more than without.
Easy to use; just screw the vial onto the diffuser unit and plug it into an electric socket. Leave the diffuser switched on continuously to keep your cat relaxed and friendly. Best located in an open space and not behind furniture, the diffuser is left to work at its best.
Each diffuser refill covers an area of 50-70m2
You can replace the vials every month by buying a Refill and one is included in this set!
Promotion runs from 1st Sep 2021 – Until Stocks Last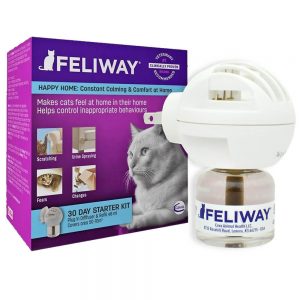 request more information
Back