Lynnette Heke – Head Vet Nurse Kumeu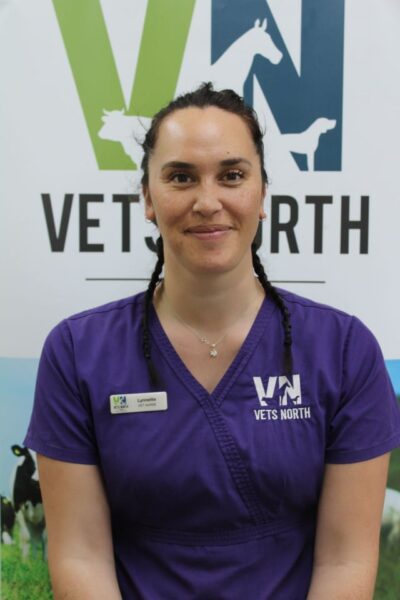 Lynnette joined the Kumeu team in 2014 and completed her training in 2015.
Lynnette has worked in a wide range of  roles including the human health field and the outdoor education industry.   She lived in the UK for 2 years before returning to NZ to complete her Vet Nurse Diploma at Unitec.  She also had the opportunity to nurse in a volunteer clinic in Tonga with the South Pacific Animal Welfare charity in 2014.
Lynnette has grown up in a family that loves animals, at one point accumulating up to 27 cats and kittens around the family home, rehoming most of them to friends.  Lynnette lives in Woodhill / Helensville area with her cat Honey and has recently acquired a Helensville clinic rescue kitten that wormed his way into her heart.