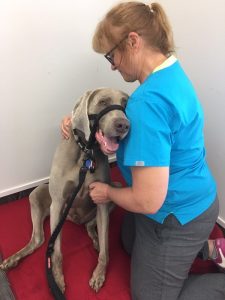 Vet's North Animal Physio – North West
Vet's North provide personalised rehabilitation and physiotherapy for all of your animals. Our main priority is to improve their way of life by treating any orthopaedic, musculoskeletal or neurological conditions they may be suffering from. We also offer post-operative rehabilitation and physio to speed up the healing process and prevent future injuries.
Our specialised veterinarian staff work with a broad range of animals, including dogs, cats, horses and many other animals ranging from small to large in size. We'll even come to you for any of your equine (horse) physiotherapy.
Treatment will generally consist of an initial evaluation, followed by development of a specialised treatment plan. So please get in touch with us today to book an initial consultation.
Locations
Our physio site is located at our Waimauku clinic.
Pricing
Pricing varies widely in this field, however if you call we can give you a quick estimation depending on the type of animal, and types of physiotherapy or rehabilitation services required.
request more information
Back