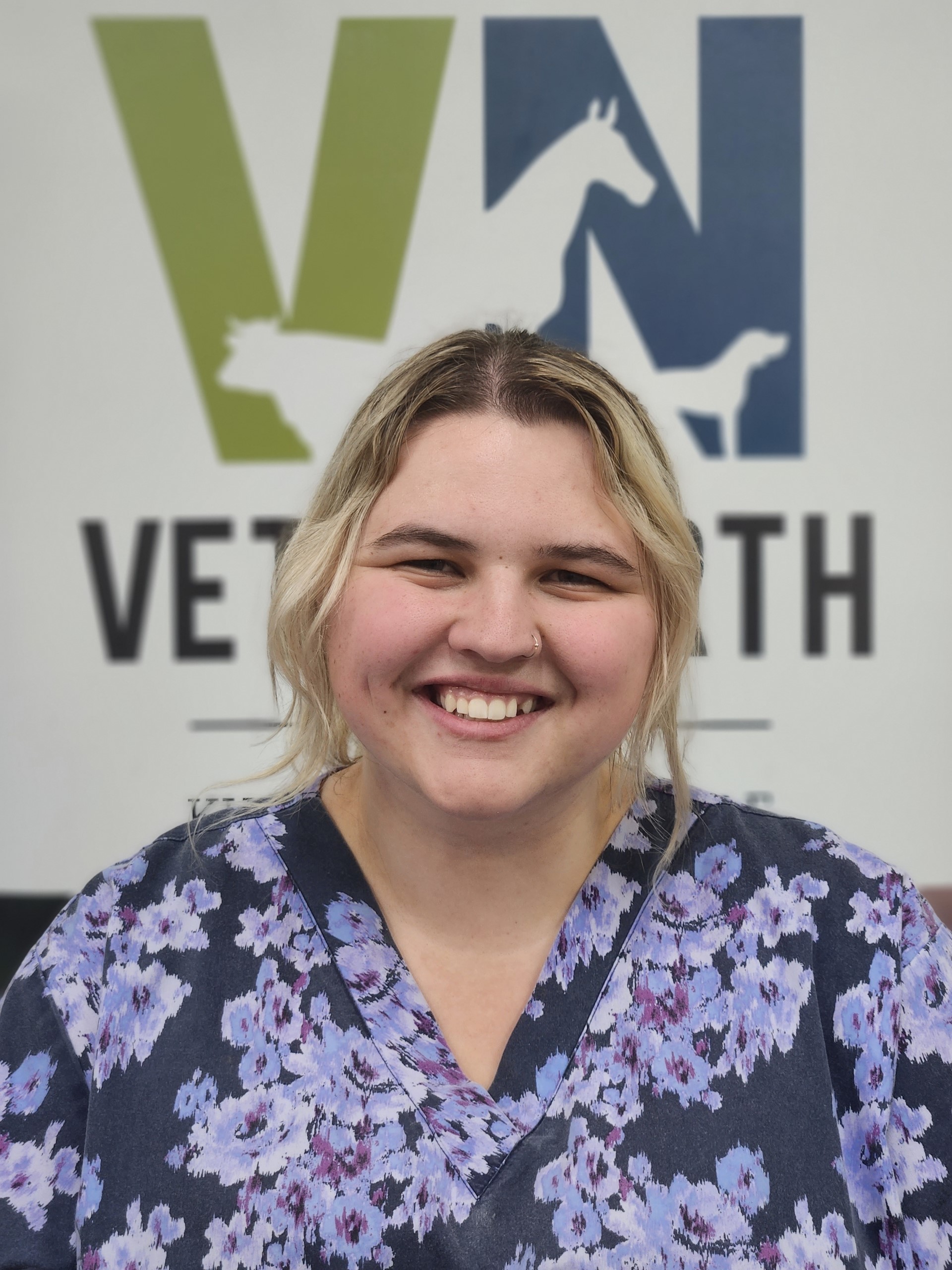 Always wanting to work with animals, Briar made the shift from the banking world to the veterinary world early 2020's. Briar has previously worked in both an exotic and emergency clinic and has since joined the Vets North team as a Veterinary Nurse with us in May 2023.
Briar's love of animals has always been known and if she could, she would bring any animal possible home with her. Briar loves learning and being able to grow her knowledge to help ensure any animals she cares for are always getting the best care possible.
In her spare time, you can find Briar with her nose in a book, spending time with Gerald, her attention-loving cat, volunteering at a de-sexing clinic, or covered in paint from a new art project.