Natalya Norton – Ward Assistant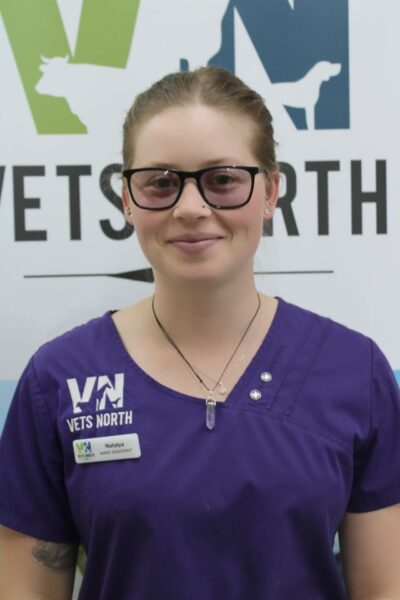 Natalya joined the Vets North Kumeu team in September 2019 as a Kennel hand.  Natalya is excited to have this opportunity to gain new skills which will support her future goal of being a canine handler.  Natalya has always enjoyed being around animals and shows genuine care for their wellbeing.
Natalya spent 10 years growing up in Mangawhai and travelling to Feilding to attend a boarding school which had an agricultural focus.  Currently a Kumeu local, Natalya's family have a dog, two cats, a bunny as well as the horses & cows.  Until recently Natalya had ridden horses for most of her life but has decided to take a break for now due to other commitments.